Ellen Redbird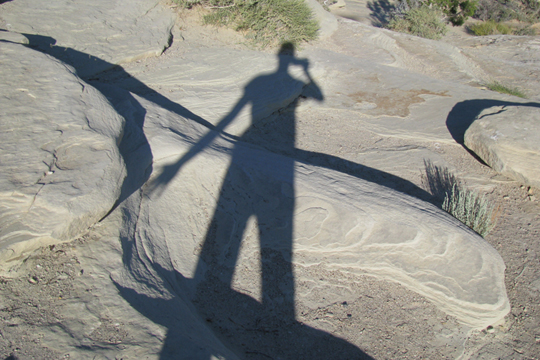 Poet. Poet-playwright.
Editor-in-chief of Pyriform Press and the journal Nerve Lantern: Axon of Performance Literature.
Visual artist/designer. Makes books.
Sometimes spoken word performer.
Director, producer, designer, playwright of Verve of Verge: a puzzle play.
Sometimes teaches poetry writing workshops.
Published in journals, including Negative Capability, Tarpaulin Sky, Chain, For Immediate Release, Bombay Gin, and Score.
Contributor to the compendium kari edwards: NO GENDER: Reflections on the Life & Work of kari edwards, Eds. Julian T. Brolaski, erica kaufman, and E. Tracy Grinnell. Brooklyn: Litmus Press / Belladonna Books, 2009.
Author of the book-length poem Unrequited Symbiosis: a Mitochondrial Mistranslation & Underwater Opera (unpublished).
MFA in Writing & Poetics from the Jack Kerouac School of Disembodied Poetics, Naropa University.
BA in Literature from the College of Creative Studies, UCSB.
Lives in Goleta, near Santa Barbara, California.
Queer bird.
You can visit the Ellen Redbird site for more info.
•
This page is under construction.
Ellen Redbird is also under construction, but that's a continual process—like coastal erosion.