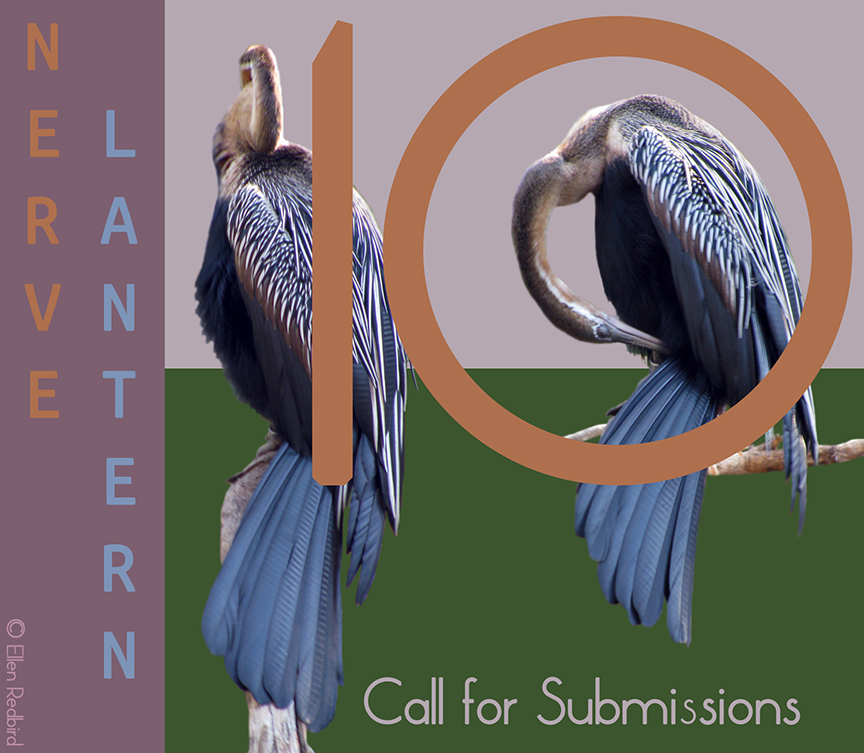 Nerve Lantern is accepting submissions for issue 10.
Especially of interest:
Poets theater texts
Experimental plays in which poetry is key
Texts particularly performative on the page
Interviews of performance writers
Reviews of poets theater shows
Statements of performance writing poetics
Essays on performance writing
Deadline: October 1, 2016
Maximum 10 pages. Please include a message with a brief introduction of yourself and your interest in Nerve Lantern.
Email submissions and queries to Ellen Redbird: info at pyriformpress dot com
More info: www.pyriformpress.com
Nerve Lantern: Axon of Performance Literature is a journal of experimental performance texts and texts about performance, supporting a range of forms, including poets' theatre and page-as-stage, published by Pyriform Press and edited by Ellen Redbird.