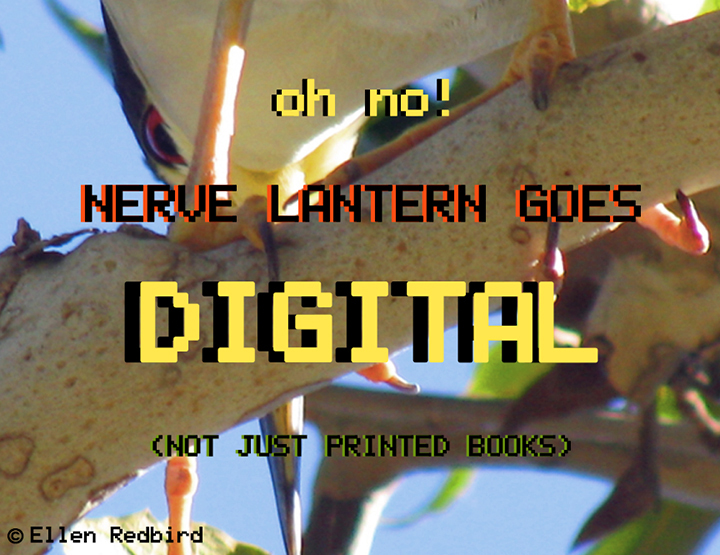 Don't worry, Ellen Redbird is still making Nerve Lantern books from 100% recycled paper and waxed linen thread, lovingly folding and binding by hand. The $10 price helps buy materials.
But in case you want an issue fast and electric for half the price, Pyriform Press now offers you digital (pdf) copies! The $5 price helps keep the project going.
And with the new PayPal invoice option, you can both buy and read Nerve Lantern while at the computer! It just takes a bit of email correspondence with the eager Redbird. Oh, and an application that reads pdf files.
However, cozy up assured that you can still order a book made of paper that will softly reflect sunlight.
How to Order: www.pyriformpress.com