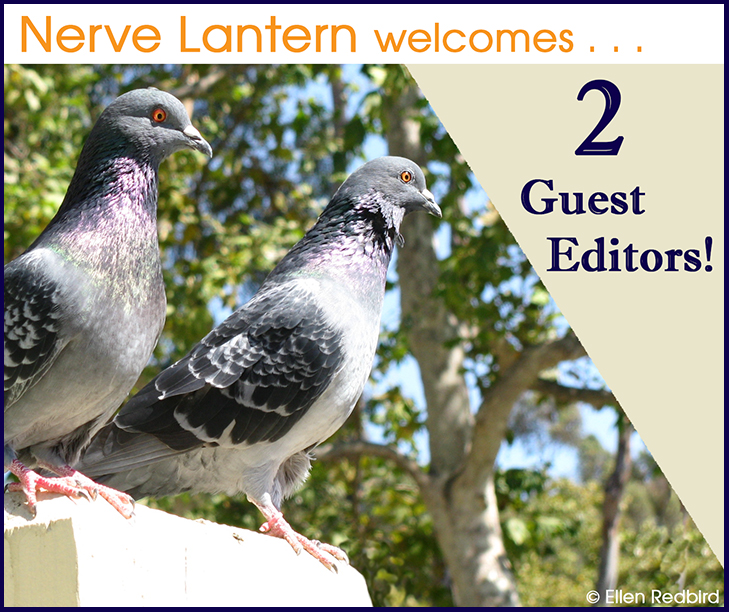 Ellen Redbird is pleased to announce that
Joel Allegretti & Jay Besemer
will be guest editing a new supplemental digital issue of Nerve Lantern!
These two fine writers will bring fresh editorial perspective to the journal, which should enrich the community and broaden the scope of the Nerve Lantern vision.
Redbird looks forward to the issue they put together and encourages everyone to submit work.
A call for submissions will be posted soon.